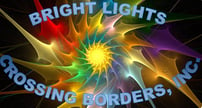 "Since registering with findhelp website in Sept 2020, we've connected with more of our community. As a result, we've been able to service our community by providing care packets, clothing and other necessities; assisting those who may have experienced a lost due to natural disasters; and supporting our community with school supplies. findhelp is a great site for internal and self-referrals which makes us accessible to the community for assistance. We appreciate being able to provide a preliminary form on the site. It gives us a brief overview of the applicant which helps us determine if we can assist or we should refer to another organization that may be found on the site as well."
Victoria Bain, Director of Marketing
Bright Lights Crossing Borders, Inc.
Fort Lauderdale, Florida